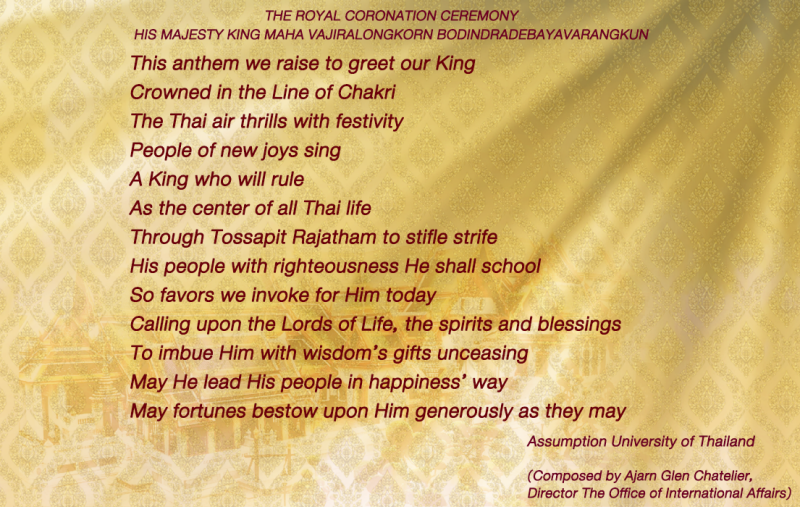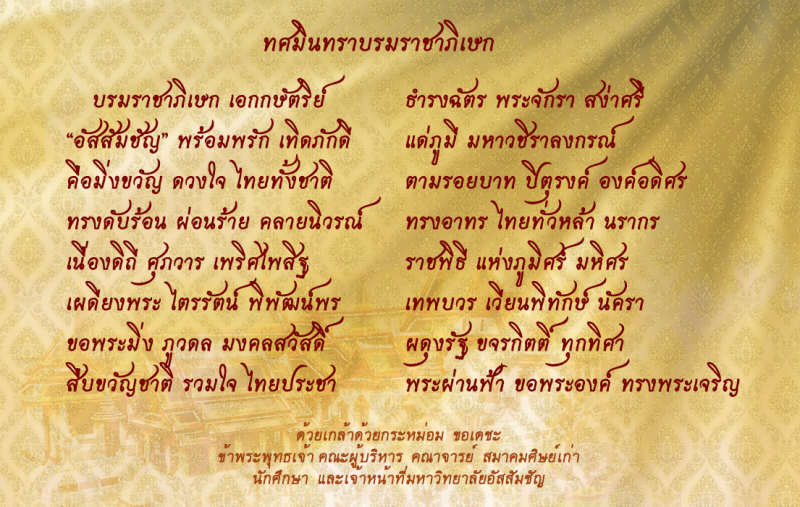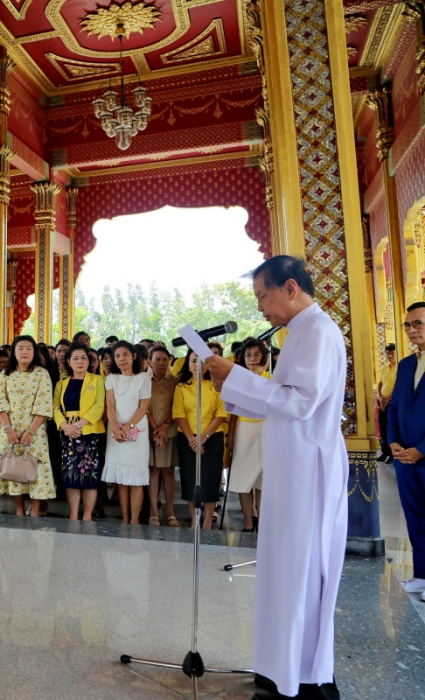 President's Speech Tribute on The Royal Coronation Ceremony May 8, 2019
The Royal Coronation Ceremony places another significant chapter in the history of Kingdom of Thailand. This century-old tradition in solemnity and grandeur not only marks a complete investiture of His Majesty's Kingship, but also blesses the Kingdom and Thai people with grace, pride and exultation. Assumption University heartily wishes to join with the Thai nation in praying for His Majesty King Maha Vajiralongkorn Phra Vajiraklao Chao Yu Hua:
- May the Ten Kingship's Precepts—Dasapit Rajadharma (ทศพิธ ราชธรรม)—shine through His Majesty's auspicious reign, to bring about prosperity, harmony, and peace to the Kingdom;
- May Almighty God, all the angels and saints, and all sacred beings bestow upon His Majesty King Rama the Tenth with good health, wisdom, and perseverance; and,
- May Chakri Dynasty and the Monarchy Institution remain the strength, pillar, and morale of the Nation forever.
All members of Assumption University community hereby pledge our loyalty, support, and unity to His Majesty the King and the royal family. Long live Their Majesties the King and the Queen.

We, the Administration, Faculty members and Staffs, Students and Alumni of Assumption University.