Exhibition on The Royal Biography of HM King Maha Vajiralongkorn and The Royal Coronation Ceremony
Assumption University joins with the Thai nation in commemorating the Royal Coronation Ceremony BE 2562 with extensive exhibition at both Hua Mak and Suvarnabhumi campuses. The exhibition is divided into two parts: pre-coronation part featuring the King's biography and history of Coronation ceremony; post-coronation part featuring photographic display of Thailand's historic event held during the Coronation weekend (May 4 to 6, 2019). Exhibition at Hua Mak campus at A Bldg. is held from April 22 to 26 and April 30 to May 6, 2019. Suvarnabhumi Campus will host the exhibition on Monday 29th April 2019 at John XXIII Conference Center. Second part of the exhibition will be held from May 10 to July 31, 2019 at Central Library (4th floor), CL Bldg, Suvarnabhumi Campus.

22 – 28 April 2019, A Building, Hua Mak Campus
29 April 2019, John XXIII Conference Center, Suvarnabhumi Campus
30 April – 8 May 2019, A Building, Hua Mak Campus
Exhibition Synopsis : Be a part of the Thai history. Visit the exhibition of Royal Coronation Ceremony, which provides in-sights to Thailand's centuries-old tradition, arts and culture. Be ready for 3-days-televised ceremonies during May 4 to 6, 2019. Familiarize yourselves with terms, rituals, pomp and circumstances of this once-in-a-life-time event by visiting the exhibition.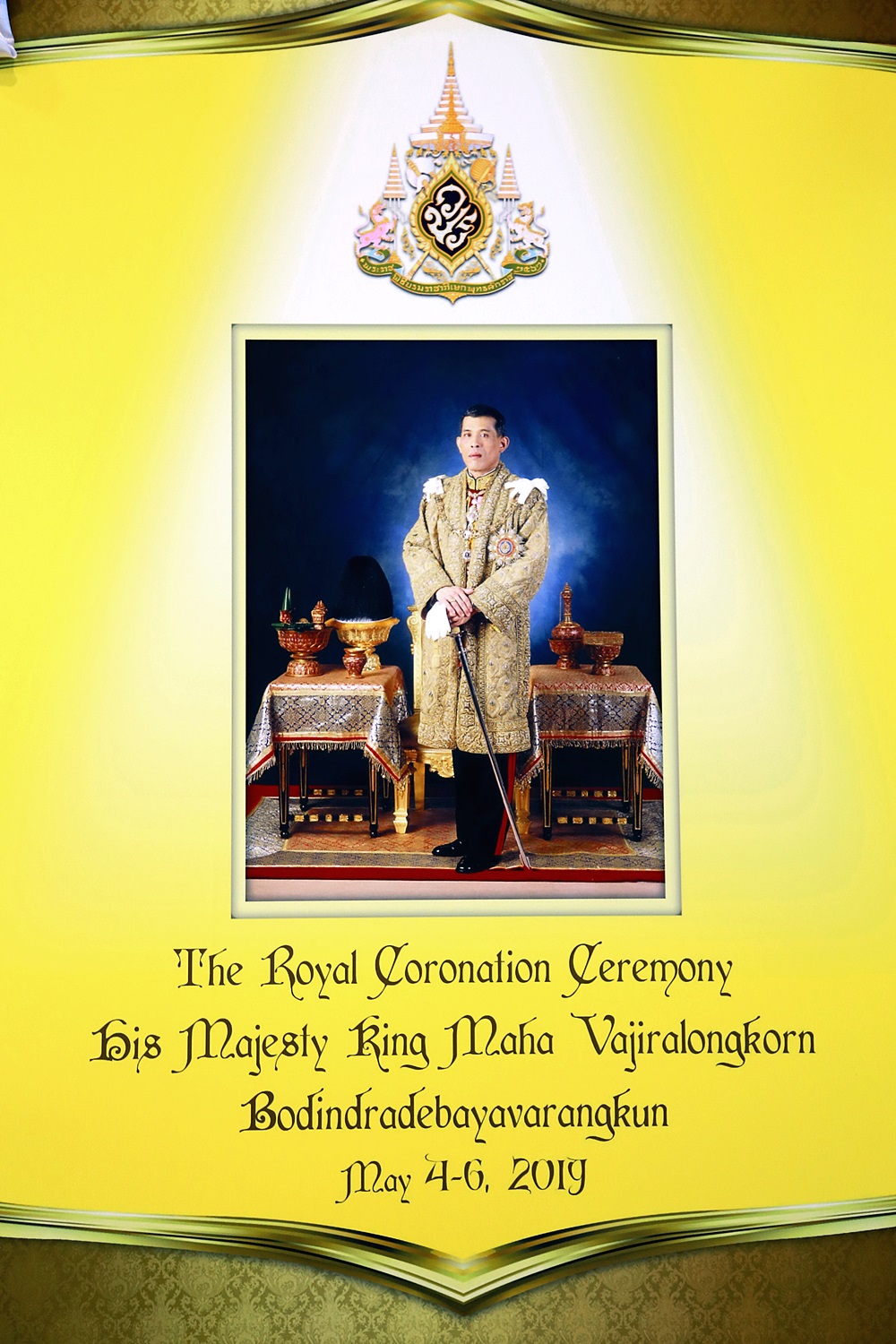 Exhibition on the Royal Coronation Ceremony of King Rama X, B.E. 2562.
13 May – 31 July 2019, Central Library, 4th Floor, Suvarnabhumi Campus The exhibition illustrates photographs taken during the three-days royal coronation ceremony. Display of photography is divided into four parts, in accordance with the procedures held in the palace and the circumambulation around the old quarter of the capital. Pictures re-capture Thai people's expression of joy and pride throughout the kingdom. Exhibition is exclusively arranged at Central Library, Suvarnabhumi Campus from May 13 to July 31, 2019.
Gallery
Exhibition on The Royal Biography of HM King Maha Vajiralongkorn and The Royal Coronation Ceremony
22 – 28 April 2019 and 30 April – 8 May 2019, A Building, Hua Mak Campus
Gallery
Exhibition on The Royal Biography of HM King Maha Vajiralongkorn and The Royal Coronation Ceremony
29 April 2019, John XXIII Conference Center, Suvarnabhumi Campus